Back to Meter Parking
Meter Parking — PayByPhone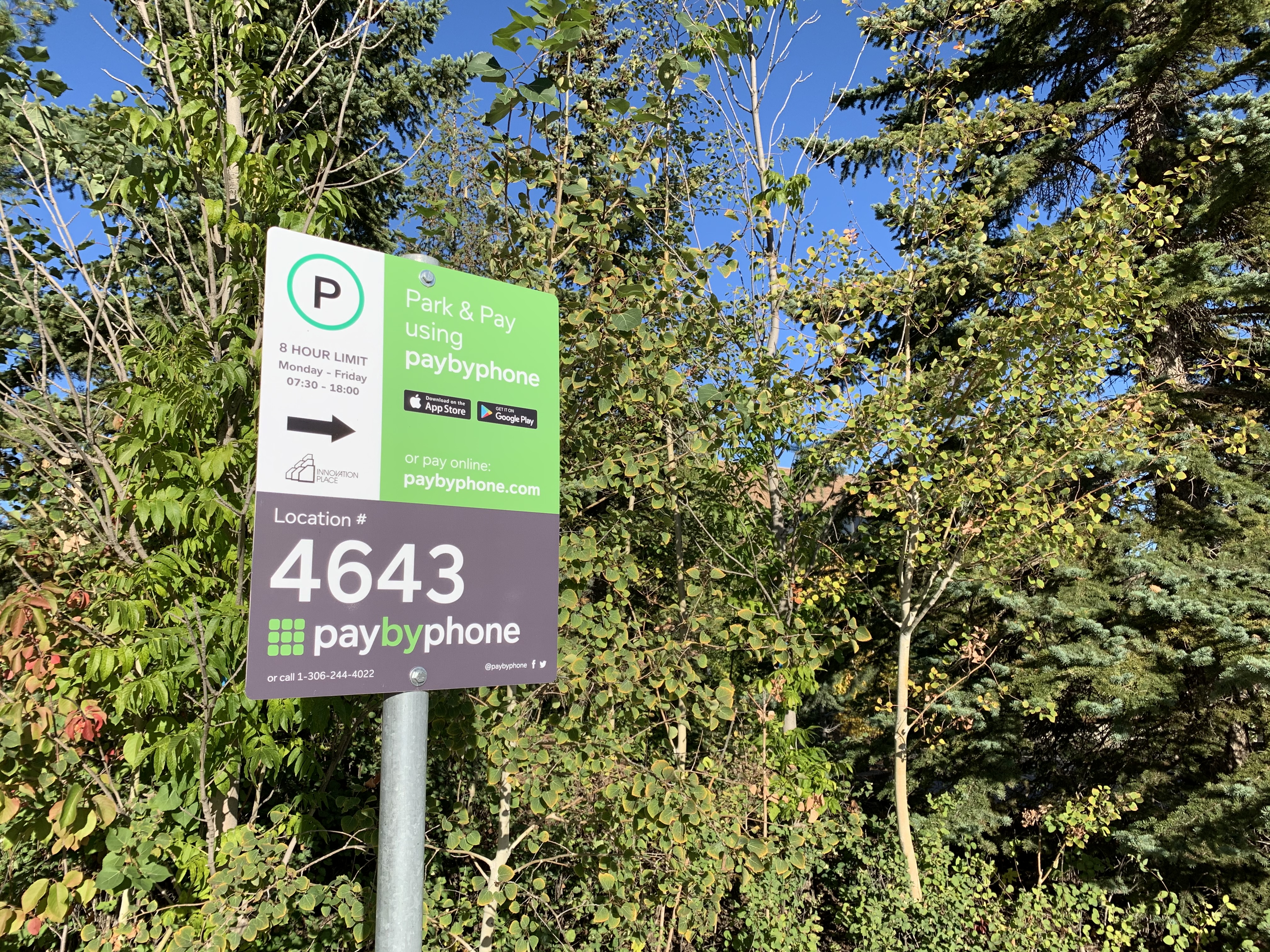 Pay By Phone parking offers drivers a convenient alternative to paying at the meter. Meters offering this option display a Pay By Phone sticker.
Use the app and take advantage of these benefits!
Receive text reminders before your parking session expires.
Extend your parking time through the app.
Move your vehicle and use remaining time in other Innovation Place parking lots (excluding NHRC).
How It Works
Smartphone users can enter m.paybyphone.com on their browser or download the iPhone / Android / Blackberry app – or call 306.244.4022.
Enter Location number posted on meter.
Enter desired parking time.
Enter your license plate number. You can list multiple license plate numbers on your account but you MUST use the correct license plate number of the vehicle you are driving for each transaction.
Set up automatic email receipts for your account. To reprint or send a receipt: (1) on the app, tap Settings in the upper right corner, select Parking History. Select the transaction to text/email/ print parking details or (2) login to PayByPhone and select Parking History.
Sign Up Today
You can sign up for a free Pay By Phone account in one of four ways:
You will need to provide the following information. These details are saved and automatically recognized each time you pay by phone.
Mobile phone number
Credit card number (Visa or MasterCard)
License plate number(s)
Questions?
Contact the Customer Service number at 306.244.4022 or visit the University of Saskatchewan Parking and Transportation Services website.